Stars Miniatures specializes in putting people together with just the right horses. On the following page we have a sample of some of the outstanding prospects and proven show horses we have available. If you don't see exactly what you are dreaming about, contact us today. Our extensive client list gives us access to the top breeders and owners. Do you live overseas? We can arrange quarantine, health requirements and shipping anywhere and everywhere. Let us help you with your next purchase and we will have you seeing stars! Photos and Information for the Mares on our Mare's page.
ALL HORSES ARE SOLD WITH NO GUARANTEES UNLESS OTHERWISE STATED ON A SALES CONTRACT. PRICES SUBJECT TO CHANGE WITHOUT NOTICE. PLEASE READ EACH HORSES INFORMATION TO SEE WHAT REGISTRIES THEY ARE IN. MOST ARE REGISTERED AMHR/ASPC & FUTURITY NOMINATED! PLEASE READ EACH HORSE'S INDIVIDUAL DESCRIPTION CAREFULLY FOR DETAILS.
​
***Due to the uncertainty and fluxuations in how all the registries are measuring, we no longer offer HEIGHT GUARANTEES! Our horses are double registered. If they are A/R we promise they won't outgrow their R papers. If they are R/SP we guarantee they will not outgrow their Shetland papers. We also will not predict how tall they will be at maturity. We will be happy to give you their current, straight up, honest height***
Stars Sales Programs
This year we proudly offer our Future Stars, which will be any current years foals, as well as any junior horses that have not been shown. We will also offer our Proven Champions. This will be for horses that are already out showing and have shown what they can do. 25% down reserves any current year foal ONLY while it is on the mare. We can set up monthly payments with the balance due before the foal leaves the farm. Babies are weaned at 4 months. We offer 30 days free board on all weanlings while we make sure they are adjusted and prepared to travel to their new homes. If you want a Star, look below. AMHA / AMHR / ASPC / ASPR, we can find you the horse of your dreams!
See something you want to make an offer on...We gladly listen to any REASONABLE offer. Let's talk!
We will be on the road this fall and can possibly deliver for free to some locations!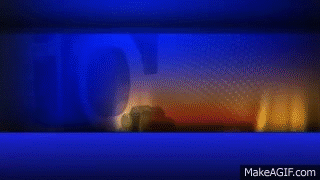 ​
CORONA FLASH SALE!!!
We are a training center and depend on shows for a big part of our income. As a result we are offering our personal horses at a great savings to you. We will be listing several horses over the next few weeks. Contact Mike at 601-832-1370 to find out what all we have for sale now!
THIS PAGE IS UNDER CONSTRUCTION!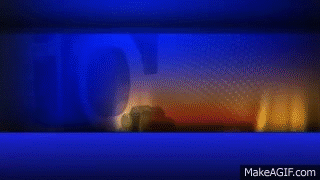 AMHR/ASPC FUTURE STARS
ALL FOALS ARE AMHR/ASPC REGISTERED AND FUTURITY NOMINATED UNLESS OTHERWISE STATED!!!
PRICES SUBJECT TO CHANGE WITHOUT NOTICE ON SUCH YOUNG HORSES!
Star's Girl Next Door "Penny"
We have waited five years to get a filly out of this cross. Miss Atom Rocks EGF and Domain are always a great nick. Now meet Stars Girl Next Door DRF or Penny! (there is a Big Bang theme here!!!) Many of you already know her famous big brother, Keep Me Posted DRF, "Wolowitz". Undeniably one of the greatest Halter horses ever! Wolowitz was already a 2X National Grand, 2 X Ammy Incentive Champion, National Futurity Supreme Champion and multi National Champion at just 2 years old. This gorgeous filly is set to follow in his, and her other big brother's winning ways. See the yearling from this cross below. Stars Big Bang DRF was just a 2 X Grand at his first 2020 show with incredible competition. Penny has that gorgeous, balanced body with a trim barrel, long legs to go with her long, hooky neck and her face has so much expression. We anticipate a lot of big wins for this lovely lady! Penny is AMHR/ASPC and Futurity Nominated in both. DOB is 5/5/2020
SOLD!!
Full Brother, Keep Me Posted DRF
National Grand
National Futurity Supreme
Full Brother, Stars Big Bang DRF
Grand at Shetland Celebration
Star's incredible Siblings!!!
Star's Sentibale
Reserve National Champion
Star's Could It Be
2X National Top Five
SMHC's Exceed And Excel
Dam
When you go out to do photos of a filly and she comes down the rail with her neck looking like a swan over and over! When you then video her, and we all know how not fun videoing babies can be, and she flags her tail over her back, puts her ears over her withers and trots around like she owns the place. This one is special. She will probably mature Shetland size, but who cares when they look like this. She will dominate. She has a stunning head, is refined and feminine, a super tight barrel, but so do both her sire and dam, and her two champion full siblings!!! Star is the cross of Domain with SMHC's Exceed And Excel. For info and pictures of them, please visit our Stallion's page and Mare's page. Star was born on 5/22/2020. She is AMHR/ASPC and Futurity Nominated in both! Does NOT come with an AMHR height guarantee. Very reasonably priced at
$3,500.00
​
​
​
​
​
​
Rogue is an incredibly fancy AMHR/ASPC/FOUNDATION daughter of Domain. She is out of the gorgeous Michigan mare Dippity Dew, who you can see on our Mare's page. This filly is a full sister to last years Congress Reserve Champion, Stars Nolan's Cross. Rogue is very horsey, upright, strong and correct. She has a gorgeous natural arched shape to her neck with a big horse strong shoulder and hip. She has amazing eyes and expression. We think she is going to be pretty special. Rogue will push the AMHR height at maturity and is being priced accordingly. With the uncertainty of how horses will be measured from year to year, she could definetely be worth the risk and might be OK, but we do NOT offer an R height guarantee on any horses because they do have SP papers. Sorrel with four high whites and a blaze, Rogue is flashy, flashy, flashy! She is also Foundation sealed which is fun. AMHR/ASPC Futurity Nominated!
$2,500.00
Fire is an elegant, grey AMHR/ASPC son of Domain. D's record in the show ring, and as a sire speak for themselves. Domain, is a 3 X Congress Champion, 2 X National Champion, Hall Of Fame, Sweepstakes Champion Sire, Multi National and Congress Grand Sire, all with less than 25 foals on the ground. 50% of Domain's foals have a National or Congress title. Fire's dam is our beautiful Showman's Miss Buttermilk H. You can see information and a photo of her on our Mare's page. Fire is ultra refined with a tiny, tight barrel. Fire has great expression with tippy ears, huge, oversized eyes and that looong hooky Domain neck that sits upright from a strong shoulder. We thought he was special enough to get a great name that I have been saving. DOB 4/23/2020. AMHR/ASPC Futurity Nominated! Considering making him a Grand caliber gelding. Ask about show spots and special pricing with a training contract as a gelding!

$2,500.00
​
​
​
​
Talk about a real Daddy's Girl! This beautiful Domain daughter is a clone of her famous sire. Of course her dam, a stunning Unique Legend daughter, gave her that beautiful face, huge poppy eyes and femininity! She is very smooth with a gorgeous hip, shoulder and chest like a big horse, that neck that Domain is known for stamping on his foals and she is very square and correct. We are completely thrilled with this cross! This girl always has her ears up and moves with her neck straight up and is very open in her front end. She is AMHR/ASPC and Foundation Sealed. She is Futurity Nominated in both registries. Her DOB is 4/17/20. Exciting times ahead for whover buys her. Will be an incredible show mare, then take these fabulous genetics into your breeding program. You cannot go wrong for
I have a feeling she won't last long!!!
SOLD!
YEARLING COLT born on 4/19/2019. Holy Wow! Talk about extreme horse! Prophecy is from one of the most consistent crosses you will ever find. He is a FULL SIBLING to Star's Calvary, multi Congress Grand Champion, Star's Revelations, Congress Res Grand Champion and Star's Justus, who will be heavily shown in 2020. See their photos below. This cross is stamped, and to top it off, they all move! In fact Calvary and Revelations are BOTH Congress Champions in Driving! Prophecy is ready to follow right behind these guys. He is a gorgeous grey with four white socks. If you like your ponies to have legs for days, swan necks with a ton of poll to sit in a bridle one day, a super streamlined body and attitude to burn, look no further! He is just remarkable and ready to make his mark in the show ring and possibly in the breeding barn for the right buyer. He will be a phenomenal gelding. WOW! What a fun prospect!!! Don't let the price fool you! Need to move horses to make up for the loss of show income! Can be delivered to Congress for free! Futurity Nominated. 5/20/2020 Measured 37" Mini/39.50" Pony standing square!
SOLD!!!
FINISHED SHOW HORSES
THESE HORSES ARE ALREADY OUT WINNING OR ARE 100 % READY TO GO! THE GUESS WORK IS ALL DONE. JUST SIT BACK
AND ENJOY! PRICES SUBJECT TO CHANGE WITHOUT NOTICE!
​
​
​
​
​
Star's Big Bang DRF "Leonard"
Reserve National Champion!
One of our most anticipated foals EVER! Stars Big Bang DRF is a FULL SIBLING to one of the all time great Halter Horses, Keep Me Posted DRF, affectionately known as Wolowitz (Pictured above)! Wolowitz was the 2017 AMHR Sweepstakes Champion, National Grand Gelding Under (as a weanling) and Futurity Champion. He came back in 2018 and 2019 to be the Ammy Incentive Champion, he won the largest Halter class at Nationals with over 50 stallions and geldings in his Futurity class, went on to be the Futurity Supreme Champion and repeated as Grand Champion Gelding! Wow!!! All of that before he was even a two year old.
Now his younger brother is set to make his presence known. Leonard has HUGE attitude and energy! We are extremely excited about this amazing yearling colt!!! His sire, Domain, needs no introduction, but if you want to see his accomplishments go to his page for info, photos and videos. Leonard's dam is the gorgeous, extreme mare, Miss Atom Rocks EGF (also pictured above)! She has 3 HOF's in Modern Pleasure Halter, Classic Halter & Classic Country. She also has wins in Roadster. She has been Congress Champion in Classic Halter & Classic Country Pleasure. With the few Domain babies that are old enough to drive already earning Congress Stakes titles, this colt is bred to Halter & Drive at the highest levels! Leonard was born on 5/15 2019 and is AMHR/ASPC and Futurity Nominated in both!!! If you like extreme, let him make a BIG BANG on your show string and breeding program. Already going GRAND in Classic Stallions in 2020! Can be purchased with a Stars Show spot!!! We know how special he is.
Current measurement is 37" as a Mini and 38.75" as a Pony 6/15/2020.
RESERVE NATIONAL CHAMPION 2019 NATIONALS IN HUGE CLASS!
FLASH!!!
SOLD! GRAND CHAMPION CLASSIC STALLION at the 2020 SHETLAND CELEBRATION
​
​
​
​
Full Brother, Keep Me Posted DRF
PLEASE NOTE!
Our For Sale page, and our other pages, are better viewed from a lap top or computer. Our mobile version only has limited photos and information!