Stars Miniatures specializes in putting people together with just the right horses. On the following page we have a sample of some of the outstanding prospects and proven show horses we have available. If you don't see exactly what you are dreaming about, contact us today. Our extensive client list gives us access to the top breeders and owners. Do you live overseas? We can arrange quarantine, health requirements and shipping anywhere and everywhere. Let us help you with your next purchase and we will have you seeing stars! Loads of photos, video and info about the Sires of the babies below on our STALLIONS PAGE. Photos and Information for the Dams on our MARES PAGE.
ALL HORSES ARE SOLD WITH NO GUARANTEES UNLESS OTHERWISE STATED ON A SALES CONTRACT. PRICES SUBJECT TO CHANGE WITHOUT NOTICE. PLEASE READ EACH HORSES INFORMATION TO SEE WHAT REGISTRIES THEY ARE IN. MOST ARE REGISTERED AMHR/ASPC & FUTURITY NOMINATED! PLEASE READ EACH HORSE'S INDIVIDUAL DESCRIPTION CAREFULLY FOR DETAILS.
​
***Due to the uncertainty and fluxuations in how all the registries are measuring, we no longer offer HEIGHT GUARANTEES! Our horses are double registered. If they are A/R we promise they won't outgrow their R papers. If they are R/SP we guarantee they will not outgrow their Shetland papers. We also will not predict how tall they will be at maturity. We will be happy to give you their current, straight up, honest height***
Stars Sales Programs
This year we proudly offer our Future Stars, which will be any current years foals, as well as any junior horses that have not been shown. We will also offer our Proven Champions. This will be for horses that are already out showing and have shown what they can do. 25% down reserves any current year foal ONLY while it is on the mare. We can set up monthly payments with the balance due before the foal leaves the farm. Babies are weaned at 4 months. We offer 30 days free board on all weanlings while we make sure they are adjusted and prepared to travel to their new homes. If you want a Star, look below. AMHA / AMHR / ASPC / ASPR, we can find you the horse of your dreams!
See something you want to make an offer on...We gladly listen to any REASONABLE offer. Let's talk!
FOR BROODMARE SALES PLEASE GO TO OUR MARES PAGE!!!
CONTACT MIKE ROSAUER 601-832-1370
​
NEW ARRIVALS
8/19/2022 - All 5 of our 2022 foals that will be offered for sale are now listed below. Some can be purchased with a Stars Show Spot. Contact Mike if you have any questions.
Mike Rosauer 601-832-1370
AMHR/ASPC FUTURE STARS
ALL FOALS ARE AMHR/ASPC REGISTERED AND FUTURITY NOMINATED UNLESS OTHERWISE STATED!!!
PRICES SUBJECT TO CHANGE WITHOUT NOTICE ON SUCH YOUNG HORSES!
​
​
​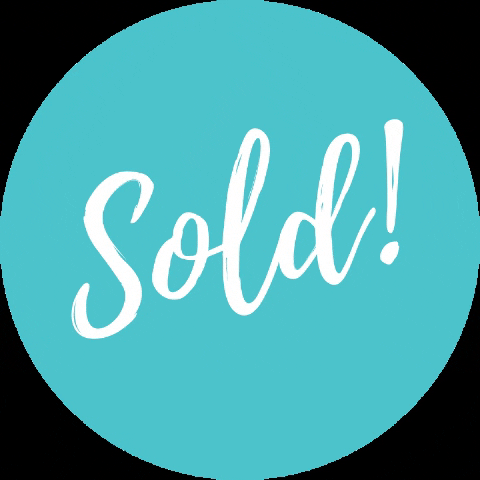 3rd in National Futurity Fillies 30" & Under!!
Reserve National Champion Weanling Filly 28 & Under!
2022 Grey Filly * DOB 5/3/2022
AMHR/ASPC & Futurity Nominated in both! * 27.50" as of 8/18/2022 with no trimming
Wind Flight King's Domain X Alliance Boleros Melania
We have waited years to cross a Bolero daughter on Domain as we thought they would really complement each other. Sugar has exceeded our expectations! We just weaned her exactly a week from today, 8/19/2022, so she has had nothing done with her in these pics and video. She is SO full of herself! LOL! This filly is small and could possibly hardship into A one day. She is a tiny clone of her sire with a freaky front end and so much length to her poll and throatlatch. She comes up high out of her shoulder. Domain puts and incredible croup on his babies with a full hip. Sugar has a tight, trim body and is great over her back. Sugar's gorgeous Dam is Melania, a Reserve World Champion mare in Open Halter. Melania is by the AMHA legend, and sire of more World Grands than we could count, Bolero! Melania's Dam is the stunning mare, Sundance LB Lexus. There are HUGE things in store for this amazing filly!!! Her attitude is fantastic. She is being presented at the 2022 Nationals in Open and Futurity! Her stall and show fees are already paid so you can buy her and have her shown all for one price thru Nationals! Come by the Star's stalls and check her out!
SOLD! Congrats to Kim Swan! You are officially a Sugar Momma!!! So excited for her future!!!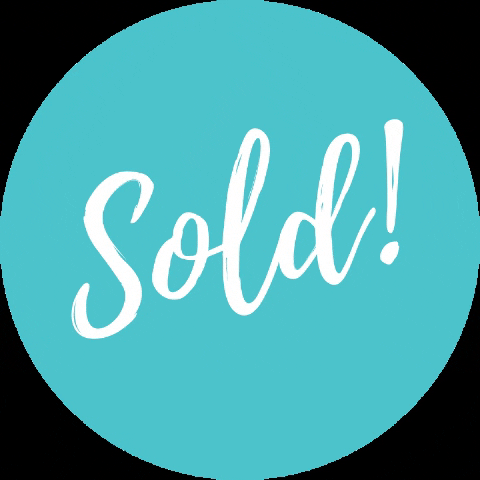 Reserve National Champion Futurity Fillies 30" - 32"!!
National Champion Weanling Filly 30-32!!!
2022 Bay Filly * DOB 5/11/2022
AMHR/ASPC & Futurity Nominated in both! * easy 31.50 as of 8/18/2022
Wind Flight King's Domain X Miss Atom Rocks EGF
This cross NEVER disappoints! Moon Pie is a FULL sibling to greats like Keep Me Posted DRF "Wolowitz" owned by Alene Rutledge. Wolowitz is a 2-time National Grand Champion, a Futurity Supreme Champion and has a BUNCH of National Championships! Stars Big Bang DRF was Grand Champion Stallion at the Covid Congress! Stars Girl Next Door DRF was Top Five at Nationals and just had a great 2022 Congress. We think Moon Pie might be the best of this cross. Moon Pie is bay with four flashy white feet. She is very scopey necked and can set her head super high, so in the future she will drive just like her Congress Champion Dam! This filly is extremely open moving in her front end with all her movement in front of her shoulder. She is very strong in her hock action for such a young filly. Moon Pie is very feminine and elegant. She has so much presence even as a freshly weaned baby who was only weaned 1 week in these photos taken on 8/19/2022. Moon Pie stands up so regal and proud. The fact that she is very correct and built to be so upright is a huge bonus. It comes naturally to her. I mean look at the AMAZING body on this filly!!! We LOVE Moon Pie so much that Mike picked her to be his tall weanling filly for the Open and Futurity at the 2022 Nationals. Her stall and expenses are already paid. Just buy her and enjoy the ride! Can be purchased with a Stars Show Spot for 2023!
We do not offer height guarantees on our horses and their prices reflect that!
SOLD! Huge Congratulations to Crystal Goad! Can't wait to follow her future!!!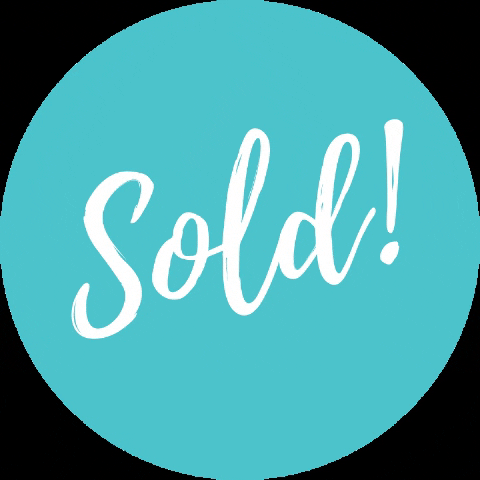 National Top 5 Futurity Stallions & Geldings 30" - 32"! Huge Class!
4th in National Sweepstakes in a tremendous class!!!
2022 Bay Pinto Colt * DOB 4/1/2022
AMHR/ASPC & Futurity Nominated in both! * easy 32" as of 8/13/2022 with no trimming
Michigan's Just Too Sweet X RLA Painted Desert Serenade
Picasso is our 2022 AMHR Sweepstakes horse and we are thrilled!!! We will take a deposit on him, and he can be purchased after that class. Picasso is a Mitch son with an amazing, long neck that he carries arched over all the time. With his length of pole, he will be able to bridle with ease! This colt is so flashy with tons of presence and those gorgeous blue eyes just draw you in! He is short coupled and has gorgeous body, hip and croup!
Picasso is out of our stunning Serenade In Blue daughter, Sera. Sera is out of a Bright Day daughter. This cross is phenomenal! This same pairing last year produced the successful Stars Heirrogance, who was 3rd at Nationals out of over 40 colts!
Picasso has a stall already paid for at Nationals as he will be shown in the Sweepstakes class! We do not offer height guarantees on our horses and their prices reflect that!
SOLD! Congrats to Leigh Murray! This Mitch son will have a fun future ahead of him!!!
2022 Bay Stallion * DOB 4/8/2022
AMHR/ASPC/FOUNDATION and Futurity in both * 31" with no trimming as of 8/13/2022
Wind Flight King's Domain X Caldwell's I'm High Society Too
To say we are thrilled with Branson is an understatement! This cross ALWAYS WINS!!! Branson has three older full brothers. All are winners in the ring. Two are RESERVE NATIONAL GRAND CHAMPIONS with multiple National Championships and both are winning at the National and Congress level in Driving! Stars Nekoda and Stars Sempre Avanti set the bar pretty high, but Branson might be the best yet!!! This colt has a body to die for as Domain puts a tight barrel and flat strong croup on his babies like no other! Watch the video and you will see that this boy has attitude to burn! He is going to be a special one for sure. 50% of Domains get have either a National or Congress Championship title!
Branson's dam is the Congress and National Champion producing mare, Caldwell's Im High Society Too, a Graham's Little Joker mare out of a Graham's Fashion King daughter. She is a small mare whose foals are always the most anticipated of the year!
Someone better grab this guy before I geld him and win it all!!! To say he is a gelding quality horse means he is THE BEST as that is what we geld here at Stars! Branson can be delivered to Nationals free of charge and already has a stall there.
We do not offer height guarantees on our horses and their prices reflect that!
Branson's siblings all still measure into AMHR!
Very reasonable at $3,500.00 * Contact Mike Rosauer at 601-832-1370
Stars Butterfly Kisses JTS
2022 Bay Pinto Filly * DOB 3/21/2022
AMHR/ASPC and Futurity Nominated in both Registries * 32.50" as of 8/13/2022
Michigan's Just Too Sweet X Showman's Miss Buttermilk H
A Mitch filly that is bay pinto, flashy, a strong upright mover and priced right! It doesn't get any better. Kisses is so upright it is crazy. She can seriously put her ears up over her withers with no ewe neck. This girl is going to be a super fancy mover. She is really free in her shoulders and hocks and she marches when she walks. She has a stunning silhouette with length of neck, strong shoulder, tiny body and flat top line with hip. She has legs for days. This girl will mature ASPC only but comes with both sets of papers.
Kisses is out of our gorgeous Captain's Show-Man daughter. She is the one that everybody asks about when they come to the farm. Kisses can be delivered to Nationals free of charge!
We do not offer height guarantees on our horses and their prices reflect that!
Sold! Congrats to Christine Smith! Look for them together in 2023!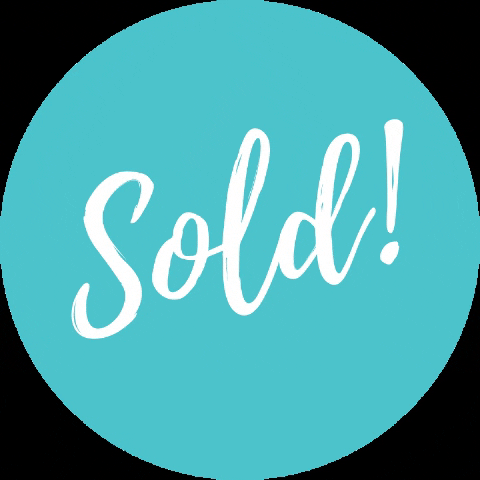 PLEASE NOTE!




Our For Sale page, and our other pages, are better viewed from a lap top or computer. Our mobile version only has limited photos and information!
PROVEN SHOW HORSES
THESE HORSES ARE IN TRAINING AND ARE GOING TO BE VERY NICE SHOW HORSES. PLEASE READ THEIR DESCRIPTIONS CAREFULLY AND COMPLETELY FOR UP TO DATE DETAILS.
PRICES SUBJECT TO CHANGE WITHOUT NOTICE ON THESE HORSES!
​
​
2021 Sorrel Sabino Pinto Stallion * DOB 7/4/2021
AMHR/ASPC/Foundation * 36" as of 8/18/2022
Stars Merica is one of the BEST we have ever produced! A few years ago we revamped our breeding program and scoured the country looking for gorgeous, small mares to cross to Domain, as his Mares usually determine his babie's size. This colt is the result of one of our new girls, Secret Meadows Strawberry Fields crossed with D. Berry is a daughter of Rhapsody's Crimson Reign and she is refined and stunning. Here are Merica's show results as a weanling:
2021 National Futurity Weanling Stallions 30" & Under - 3rd place (huge class)
2021 National Champion Weanling Stallion 28 & Under
3rd on the Jr Champion cards at his tiny height!
Merica's body is phenomenal and we are very pleased with how he has matured! His neck comes straight out of his strong shoulder and is long with so much poll. He is super flashy. He doesn't need to do any tricks to look great! His head is stunning with huge eyes and so much expression. Really pay attention to how this horse moves in his video. He is very balanced in how much movement he has front and behind. He has so much float and cadence in his trot. He has good hock action and we love how open he is up front with all his extension out in front of his elbow because he is truly lifting up his shoulder when he moves. He will be so stunning in a cart! Merica has a belly spot and extra white under his chin so he can be registered pinto.
Contact Mike Rosauer 601-832-1370